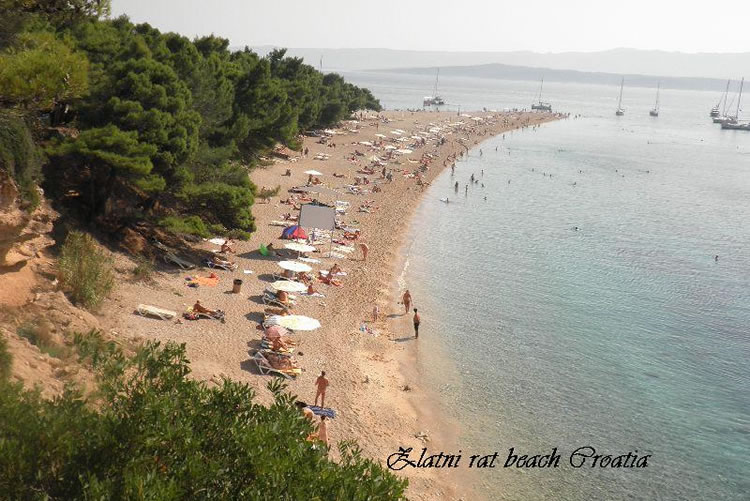 Bol, Island of Brac
Bol is one of the most famous Croatian holiday destinations, with its beautiful beaches, cultural and historical attractions, fun and recreational facilities.
The biggest attraction of Bol is Zlatni rat beach (Golden Cape), pebble beach that stretches itself 500 m into the sea, with top which changes form influenced by wind and sea currents. Above this beach is Vidova Gora, the highest mountain of all Adriatic islands (778 m), from which you have great view of Bol. Zlatni rat and the Island of Hvar. Vidova gora is great spot to take facinating photos.
The Island of Brac and all middle Dalmatia are characterized by very favourable climate, with dry and hot summers, and mild winters.